Langfords Hotel Brokers ("Langfords") was founded by the late John Henry Langford in 1959 and quickly became the most prominent & successful hotel broking company in South Australia.
Throughout the 60's, 70's and 80's it was not uncommon for Langfords to facilitate, manage and complete the sale of up to 50 hotels a year.
During those decades Langfords was very much a family company. The founder's brothers Bill and Peter, his son Mark and nephew Bill were all involved in the business at one time or another.
Other well-known names in the industry were also long serving members of the company, including Bob Ward (30 years) John Blum (18 years) and John Bowler (12 years).
Throughout its history, Langfords has retained its independence and ethical approach to negotiating the sale of hotels. In accordance with our Code of conduct, we act in our vendors best interests at all times.
When required, we provide assistance and purchasing guidelines to prospective purchasers, especially first time buyers. However, this is always within our Code of Conduct guidelines.
Our sole focus is to attain the highest possible sale price on behalf of our vendors in accordance with the prevailing market conditions at any given time. We are able to achieve this by using our experience and expertise acquired over decades.
Today the business is managed and operated solely by John Richard Langford, son of the original founder who joined the company in 1979.
John Langford - Profile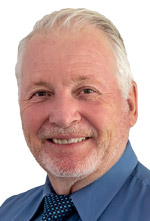 John joined the family business in November 1979.
In 40 years in the industry, John has established a reputation for professionalism, and openness in his dealings with hotel vendors and purchasers alike (and Banks, Licensing Lawyers and Accountants). John has personally facilitated and completed the sale of over 500 hotels on behalf of vendors.
From May 2010 to late 2014 John worked with 2 large commercial agencies in NAI Brock Commercial and McGees Property as their specialist hotel broker.
John has had hands on experience in all facets of hotel operations, having worked in a number of hotels in Adelaide and Perth during the 1970's and 80's. He and his wife Jill owned and operated their own tavern in the late 1980's.
John is the longest serving Hotel Broker in South Australia. He is well qualified to manage the process of sale from initial engagement through to settlement and explain the steps involved, particularly to first time sellers and purchasers.